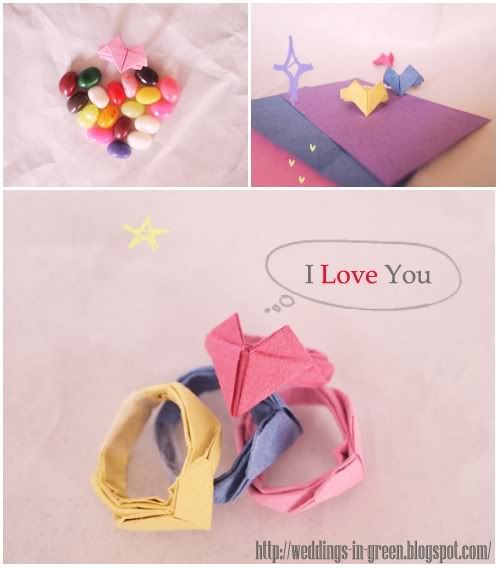 Hi,everyone. I would like to tell you how to make pretty origami rings.These origami rings are so easy to make and cost as less as 10 cents each! You can save more if you keep some of those tissue paper you get when you buy clothes and use them to make something echo-chic.
Use these eco-friendly rings as your napkin ring in your green wedding. Is it a great idea?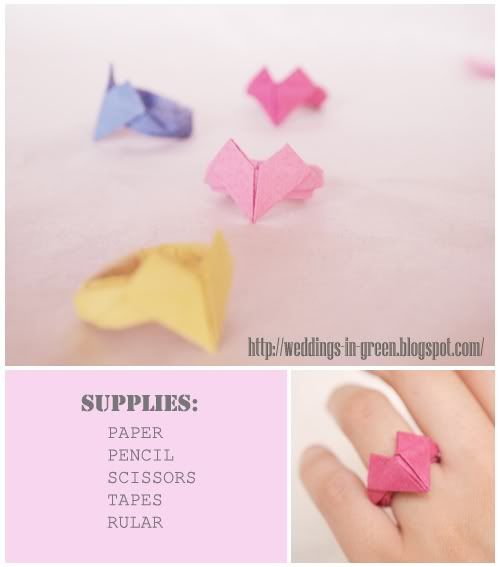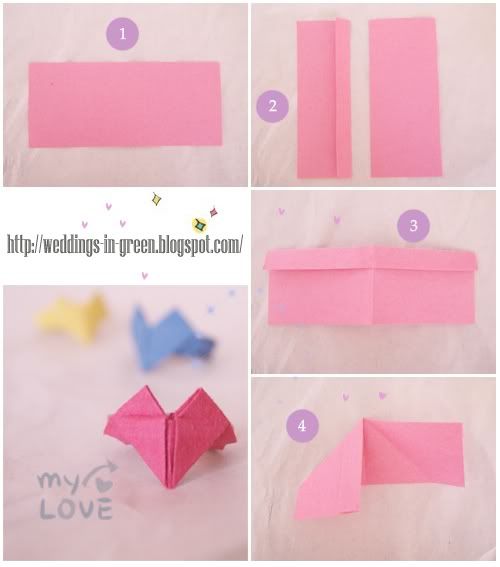 Step 1. Cut a rectangle from a piece of paper. Here I use the construction paper. (4 dollar for 96 sheets with 8 different colors)
Step 2. Fold the rectangular paper as it is showed in step 2. Make sure that the width of the smaller rectangle is from 1cm-1.5cm. The wider you fold, the larger the heart will be.
Step 3. Fold the paper in a half.
Step 4. Fold the top end in catercorner relationship to the center of the rectanglar.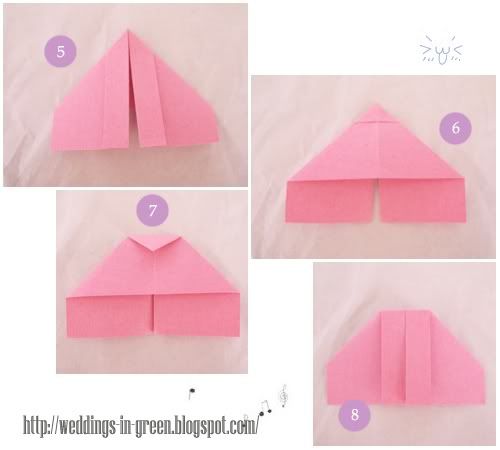 Step 5. Fold both side.
Step 6. Turn the paper over.
Step 7. Fold the top trangle.
Step 8. Turn the paper over again.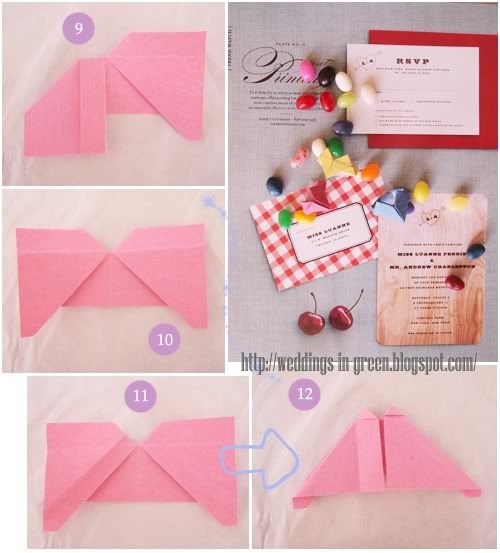 Step 9. Relieve the folded part.
Step 10. Relieve both side.
Step 11. Fold the 3/4 of the paper from top end in catercorner relationship to the center.
Step 12. Fold both side and you will see two small trangles if you are doing correctly.
Step 13. Turn the paper over and pull out the trangle on the back.
Step 14. Fold the paper according to the width you want for the band.
Step 15. Fold the the whole paper expect the heart part.
Step 16. Roll the band part with a pencil.
Step 17. Wrap it around your finger and fix the length. Apply a tape to secure the ring in place and you r done~
Hope you like it.

Feel free to drop a comment.
See the video on Youtube.